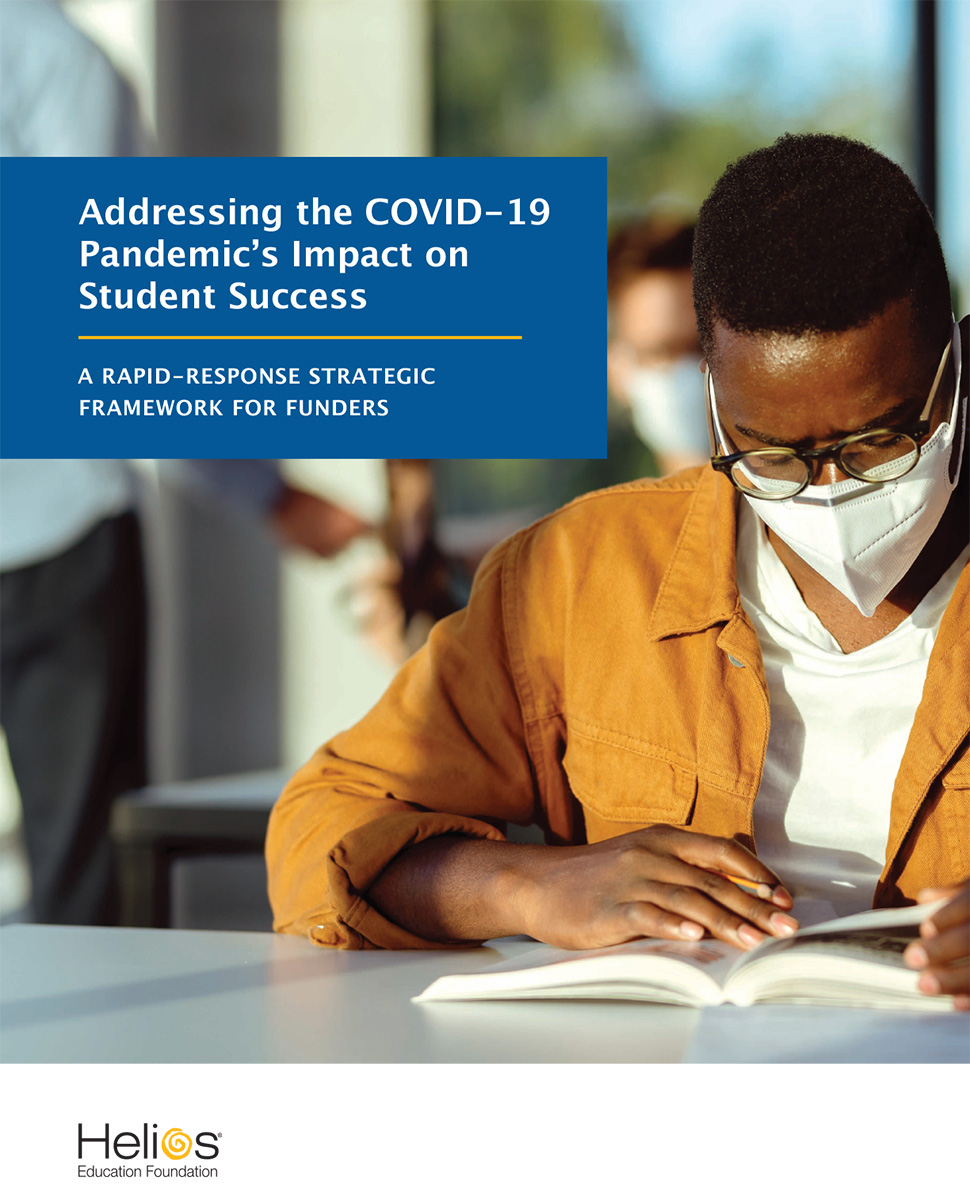 Addressing the COVID-19 Pandemic's Impact on Student Success: A Rapid-Response Strategic Framework for Funders
There were many lessons brought about by the COVID-19 pandemic. Helios and our partners learned about students' resilience, we learned about adaptation to virtual learning, and we learned how communities rallied to uplift each other. While there were pauses in work at the onset of the pandemic, numerous partners developed new processes or adopted new platforms to provide services to their clients. We learned from our partners' agility and persistence, traits that were critical to enduring the uncertainty of 2020.
As the pandemic wore on, sharing our learning became essential to continuing to serve our communities and students, and ensuring our grantees prevailed. Helios encouraged our partners to use the reporting process to share both successes and challenges and leveraged that information to open a discussion about grant expectations. Helios encouraged grantees to share ideas, ask for advice, and help each other through this time, and we all learned the power of active listening.