Our Commitment to
In addition to students, communities, and educators, Helios and our partners supported families as the pandemic led parents and caregivers to assume an even greater role in their children's education. When communities shut down and schools transitioned to a virtual environment, many parents were tasked with ensuring their children were able to participate online and were engaged in learning. While many community programs also needed to close their physical doors, they played a vital role in supporting families in establishing a strong learning environment in the home. This was especially true for low-income and minority families who relied on community programs to help support their children in areas like early literacy development.
Two of Helios' Arizona partners—Read Better Be Better and Make Way for Books—quickly pivoted to provide resources to parents and caregivers for promoting the continued development of early literacy skills.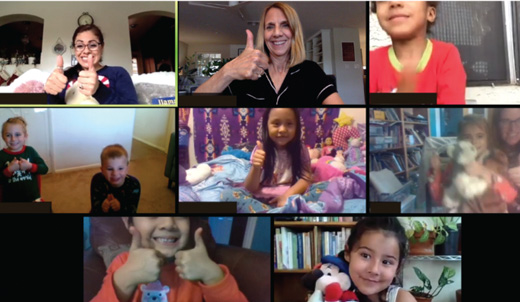 Make Way for Books
This program has a long history of providing early literacy programs for low-income young children and families. Many of their programs provide in-person opportunities for parents and caregivers to engage with other families in early literacy activities. With the onset of the pandemic, the in-person activities were no longer available. So, Make Way for Books went digital. They implemented Virtual Story School, a free early reading program for children ages 3-to-5-years old and their families. It is a 10-week series featuring blended learning, interactive videos, Zoom sessions, at-home activities, and skill building in an interactive and fun environment for young children. In addition, the organization implemented Online Story Time, a feature by which Make Way for Books live streams story times Monday through Friday mornings via its social media channels. 
These programs are augmented by additional resources and activities for families to do together at home.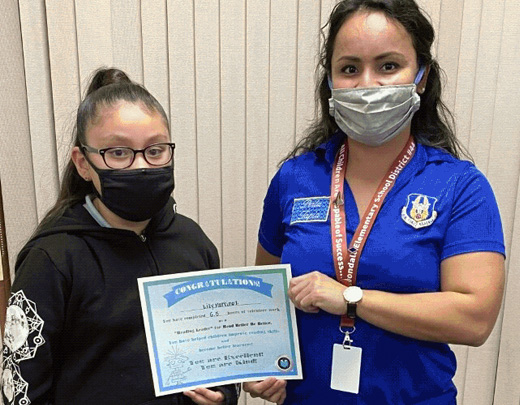 Read Better Be Better
This program's mission is to connect young readers and youth leaders to inspire a love of literacy and learning. Prior to COVID-19, the program consisted of in-person activities in partner school districts – many of which are low-income and Title I - facilitated by Read Better Be Better staff. When schools went virtual, the organization had to come up with new and innovative ways to continue their programs and keep students engaged in reading.  Thanks to the creativity and commitment of Read Better Be Better, that love of literacy and learning has continued through their program, "Read Better Be Better At Home".  This program, for families with a student in 2nd to 4th grade and a middle or high school student, partners the older student with the younger student to guide them through the program, improving the older student's leadership skills while supporting the younger student's reading skills.
Students read stories, write down their thoughts, and spend time together away from screens.
Program participants are provided all the resources they need, including a literacy kit and virtual training on how to implement the program.  Participants complete six weeks of programming with 30-minute sessions twice a week, and caregivers check in with a program coach once a week to help with any questions, concerns, or technical issues.
Helios is grateful to these partners for their commitment to ensuring children and families - especially low-income and underrepresented - have the resources they need to increase young learner's literacy skills and ultimately ensure they are prepared to enter kindergarten ready to succeed and read at grade level by the end of 3rd grade.