Our Commitment to
A high priority that emerged at the beginning of the pandemic was the need to support teachers as they navigated the move to online and virtual instruction necessitated by school closures. Many teachers expressed a need for help in engaging students online and monitoring academic achievement.
Arizona Virtual Teacher Institute
An opportunity emerged with Arizona State University to provide digital training to teachers that included sharing best practices in online instruction, web tools, setting up virtual instruction plans, pacing charts, monitoring student progress, teaching times, and stress management. The Arizona Virtual Teacher Institute, which is a $7.5 million collaboration among Helios, Arizona Governor Ducey's Office, the Arizona Department of Education, and Arizona State University, aims to provide every teacher in the State of Arizona with the necessary training needed to deliver online instruction.
To date, more than 10,000 teachers have participated in the Institute from 1121 schools throughout the state.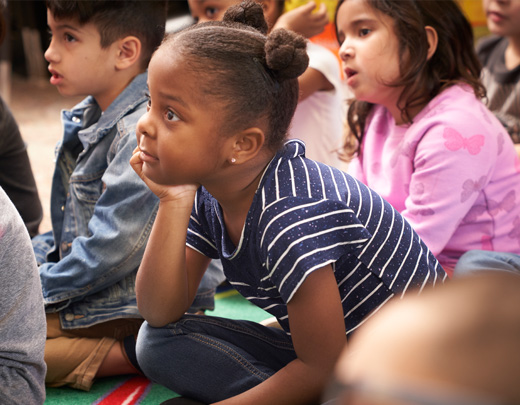 Innovation Technologies in Early Learning
Through a 2019 investment in the Lastinger Center at the University of Florida, Helios supported enhancements in the capacity of the Early Learning Florida system by integrating innovative technologies to personalize content more effectively for early childhood professionals. Funding also is expanding the early language and literacy focus of Early Learning Florida courses by further developing and extending the University of Florida's literacy online professional development (PD) system, the Literacy Matrix, to create comprehensive, high-quality early language and literacy PD for teachers of children ranging from birth through grade three. The Literacy Matrix proved critical during the COVID-19 pandemic as it provided a platform for educators to build lesson plans for small group virtual instruction which included access to a digital library with over 900 titles in English and Spanish.
The Innovation Technologies in Early Learning grant also created a place-based Leadership for Early Educators in Pinellas (LEEP) program. The Program's goals are to build the instructional leadership capacity within early childhood programs; educate, build skills, and professionalize early childhood teachers; enhance and further standardize a culture of early childhood coaches across Pinellas County; and develop a sustainable and system-wide model for capacity-building within the Pinellas Early Learning Coalition.