Our Commitment to
In order to close achievement gaps and support first-generation, low-income, and underrepresented students toward completion of a postsecondary degree, a dual grantmaking strategy was required in light of the COVID-19 pandemic. As a result, Helios continued to refine educational concepts already in the proposal development pipeline while also formulating pandemic-related grants specifically intended to address needs brought on by school and campus closures. Additionally, acknowledging both students and teachers needed extra support during this time, Helios worked closely with partners to develop a set of COVID-19 response projects aimed at addressing educational inequities.
Helios worked with College Success Arizona, Take Stock in Children, and the Florida Consortium of Metropolitan Research Universities to provide monetary emergency scholarships and a set of support services aimed at keeping students enrolled through the pandemic. In total, during Phase II of COVID-19 funding, Helios awarded $2,300,000 to support student completion and resilience during the pandemic.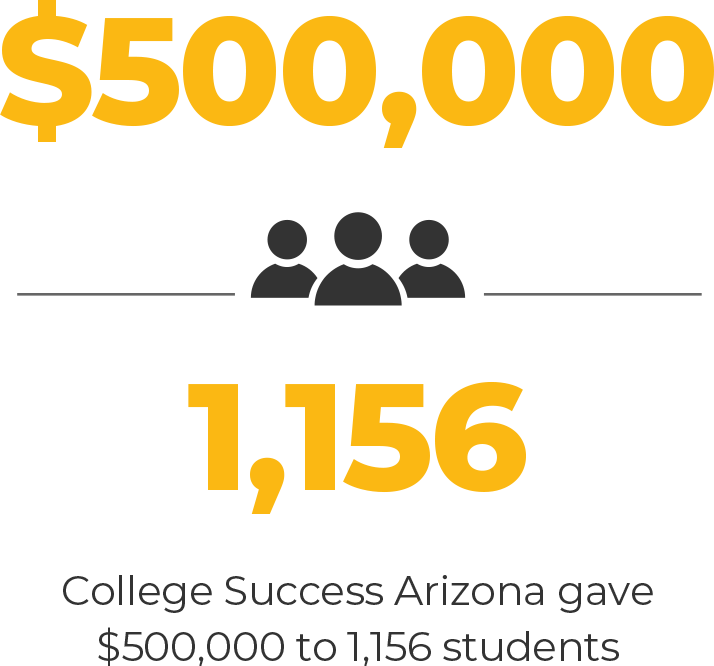 Arizona Postsecondary Student Resiliency Fund
College Success Arizona (CSA) is a Helios partner that is passionately and relentlessly committed to student success. CSA staff walk alongside students to ensure they have the support and resources they need to stay on track and complete a postsecondary degree. When the pandemic began, CSA quickly learned that students were struggling to stay in school. Through their personal relationships, students informed leaders at CSA that they had lost jobs and were struggling to cover basic needs. In partnership with Helios, CSA created the Arizona Postsecondary Student Resiliency Fund with the purpose of keeping students enrolled in college and focused on postsecondary graduation. The Fund provided grants to low-income and first-generation college students to help them continue their education despite educational, housing, technological, or other expenses.
Take Stock provided
$250 in direct support
to mitigate hardships
for their students
Take Stock in Children (Take Stock in College)
Take Stock in Children worried the pandemic could create financial hardships students might not overcome, the type of financial hardships that lead students – particularly first-generation, low income, and underrepresented students – to stop out of college prior to the completion of a degree. Working with Helios, Take Stock created a bifurcated approach to supporting their Take Stock in College students. Under the first phase of support, Take Stock provided $250 in direct support to mitigate hardships. For students requiring additional financial resources, Take Stock implemented the SOS Student Emergency Fund Grant. Under this phase, Take Stock awarded an additional $500 in emergency funding to those students in critical need. While financial support was one component of TSIC's commitment, the needs noted by students reached beyond monetary hardship and included services brought on by the closure of school and college campuses.
To address students' needs virtually, a portion of COVID-19 grant dollars helped support TSIC's development activities and modernized its data and technology infrastructure, while professional development and training opportunities facilitated staff and affiliates' education on the organization's new and proprietary platforms. The more robust technology platform helped the organization to optimize video and chat functions to ensure the critical mentor-mentee relationship remained prioritized while adhering to health and safety standards.

Florida Consortium of Metropolitan Research Universities
Collectively, the University of South Florida, the University of Central Florida, and Florida International University form the Florida Consortium of Metropolitan Research Universities, an unprecedented coalition among public research institutions in the same state. Each university is interlinked with its region, catering to the evolving needs of its growing first-generation, low-income, and underrepresented student population, and committing itself to developing practices that propel student success and address postsecondary attainment gaps.
Early on during the pandemic, Florida Consortium of Metropolitan Research Universities leadership became concerned the students they serve were in danger of stopping out prior to completing a degree due to pandemic hardships. To counter this, Helios worked with the Consortium to develop the Helios-Florida Consortium COVID-19 Summer Completion Grant. Under this grant, Consortium member universities provided emergency funding to students not covered by the CARES ACT or traditional financial aid in order to keep them enrolled in college.
In addition to the pandemic-related grants to help students deal with the unexpected challenges that arose from COVID-19, Helios also continued to focus on projects that were already in development. These projects focus on addressing educational inequities by closing achievement gaps and increasing postsecondary degree attainment.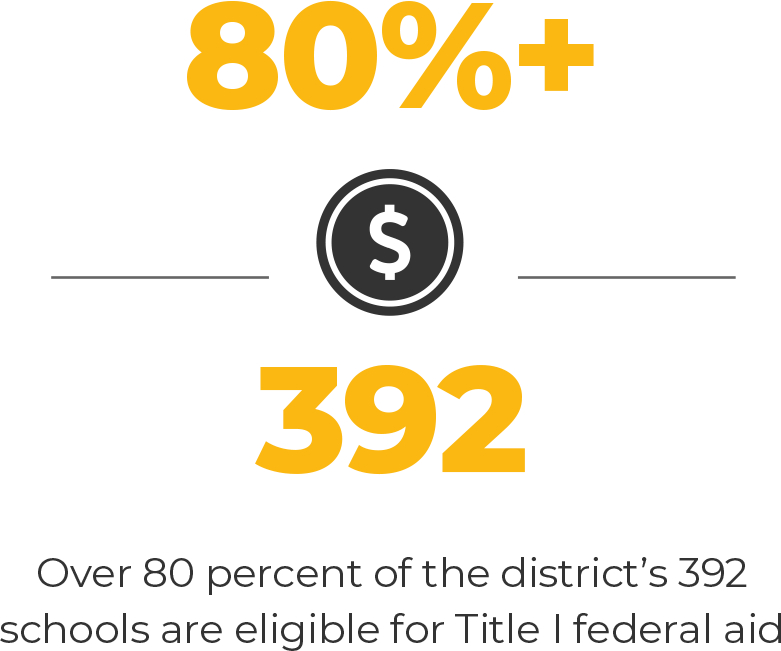 Achieve Miami
Achieve Miami delivers services centered on leadership development and college readiness by providing three layers of student-centric support. The first, Achieve Clubs, provide students at over 30 partner high schools preparation for postsecondary enrollment. The second layer of support provides deeper engagement and is delivered through a series of workshops as part of the Achieve College Readiness Community that supports Achieve students in grades 9-12 in navigating postsecondary application and enrollment. The third, and most deeply integrated layer of support, is through the Achieve Scholars program. As Achieve Scholars, low-income students receive focused, deeply integrated support from Achieve Miami personnel starting their junior year of high school.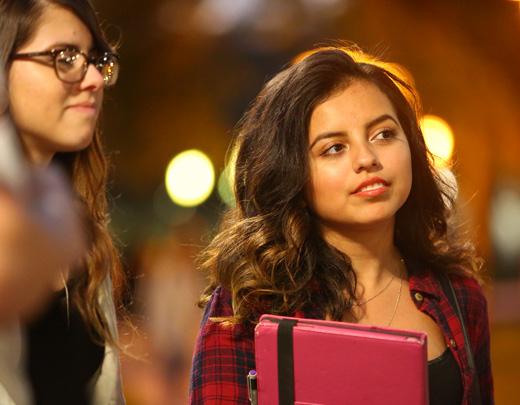 Helios-BC2FIU Scholarship Program
The Helios-BC2FIU Scholarship Program is a collaboration between Broward College (BC) and Florida International University (FIU) to promote equitable outcomes for underserved, minority, and first-generation college students by establishing a seamless pathway to complete an associate of science (AS) degree at Broward College and transfer with guaranteed admission to FIU.
This scholarship program is anchored in the belief that education changes lives and strengthens communities, and incorporates specific strategies to address critical barriers to student retention and completion.
Helios-BC2FIU Scholars are first-time, Pell Grant-eligible college students who will be led on a path to baccalaureate degree completion in one of these four educational programs: Criminal Justice, Health Services Administration, Hospitality and Tourism Management, and New Media Communications.
By capitalizing on the BC Summer Seahawk Academy, and the nationally recognized FIU Connect4Success transfer pathway partnership, Helios-BC2FIU Scholars will be more likely to be retained and complete their AS and baccalaureate degrees within four years. These Helios-BC2FIU Scholars will be incentivized to attend full-time via a Helios-BC2FIU Scholarship of $2,000 a year for up to five years to support their pursuit of a baccalaureate degree. In doing so, the Helios-BC2FIU Scholarship program will help more underserved students complete to baccalaureate degree.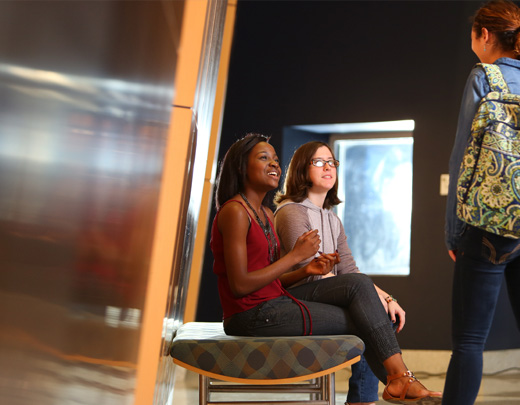 Helios Last Mile Scholarship
The Helios Last Mile Scholarship program, established at Florida International University, bolsters student success with outcomes focused on retention, graduation, and employment. Unmet financial need is often a significant barrier to postsecondary completion, particularly among low-income students in their final year of college. Through the Helios Last Mile Scholarship program, students are provided gap grants and access to financial wellness coaching.
To receive a Helios Last Mile Scholarship, a student must have a minimum 2.0 GPA and 90+ credits earned toward their degree.



Maricopa Community Colleges Hispanic Serving Institution (HSI) Scholarship Fund
The HSI Scholarship Fund maximizes the Maricopa County Community Colleges District Foundation's dollar-for-dollar match of Title V HSI funds awarded by the U.S. Department of Education. These funds will establish endowed HSI Scholarship Funds at Estrella Mountain Community College, Gateway Community College, and Glendale Community College, enriching the lives of students by removing barriers to success in postsecondary education. The fund will provide resources for approximately 115 students each year. Helios is proud to support this scholarship fund, which will help ensure more Latino students pursue and complete a postsecondary degree.