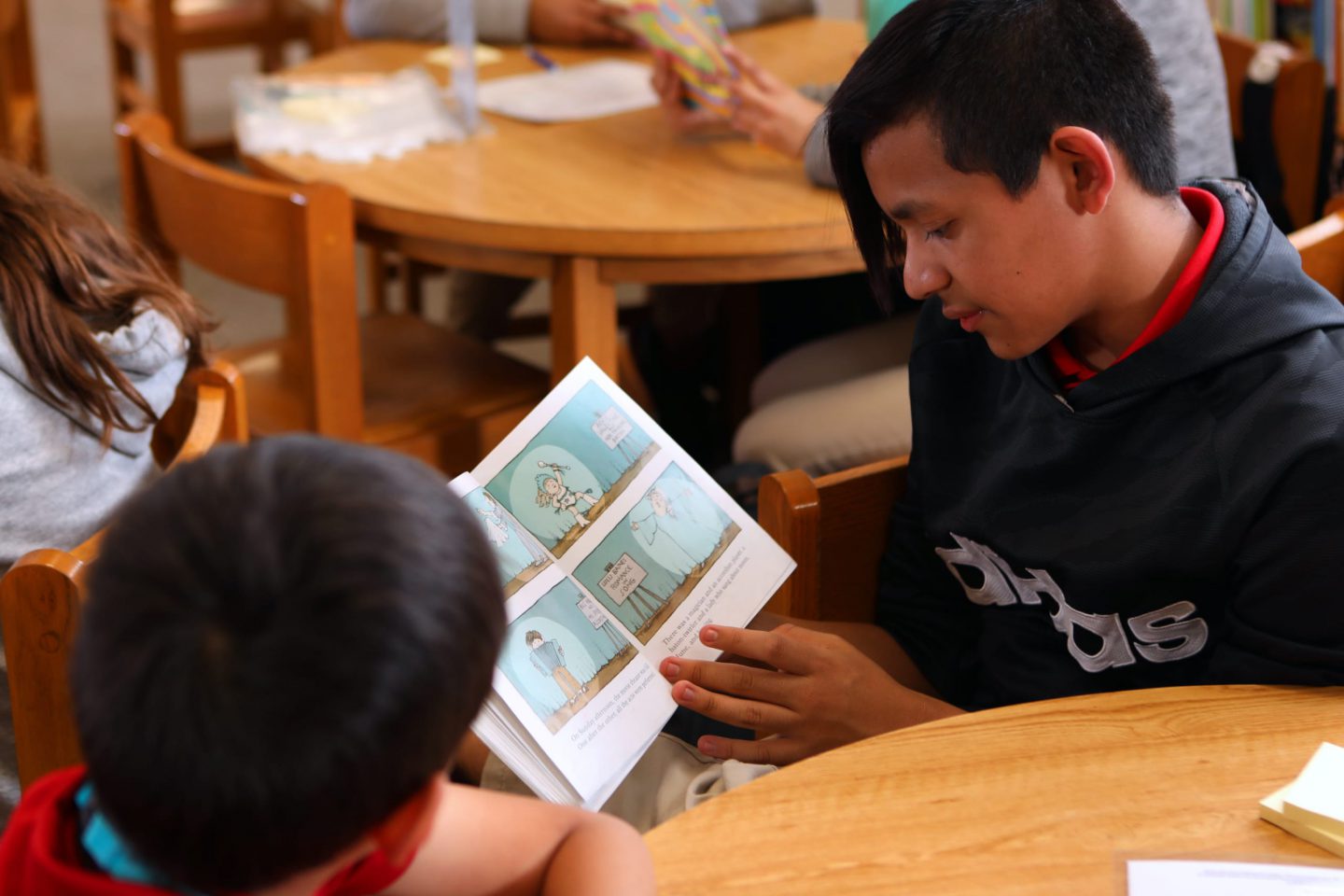 Reading is the most fundamental academic skill because it provides the foundation for all other learning. Prior to third grade, children are learning to read, but, after third grade, children are reading to learn. Therefore, it is critical that all students are proficient in reading by the end of the third-grade academic year.
Many organizations are focused on helping improve the language and literacy skills of young children. And, significant strides are being made throughout our state. One organization, in particular, has a unique approach to providing additional supports to help children embrace reading and become better learners.
Read Better Be Better is the only nonprofit organization in Arizona that engages youth leaders to help improve reading proficiency.
02
Encourage an active
enjoyment of reading
03
Help develop a deeper
understanding of what
is being read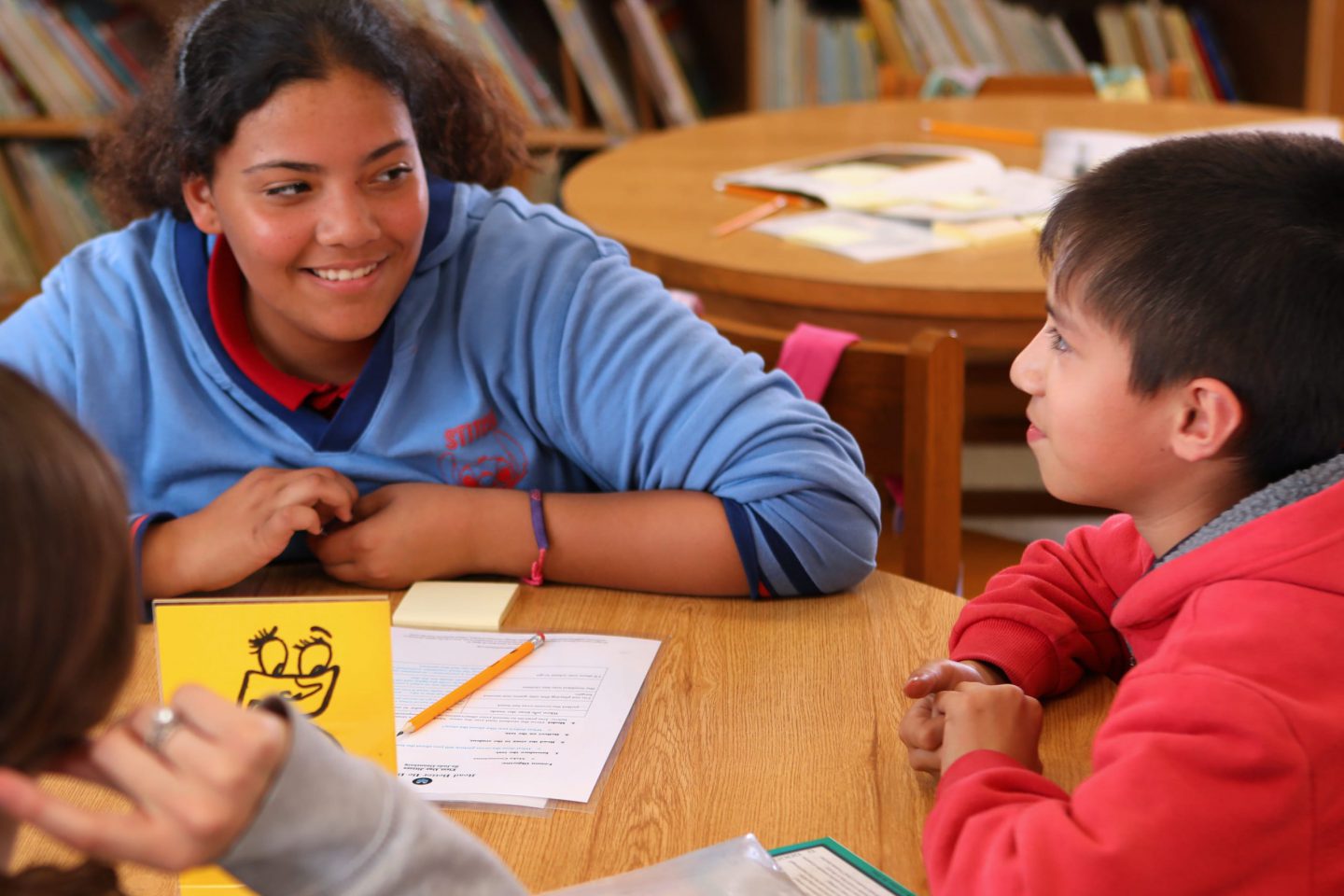 Helios is proud to partner with Read Better Be Better in helping it expand its programming in the Peoria Unified School District to 10 Title 1 schools in the next three years. Helios funding to support this comprehensive program expansion will build a foundation in Peoria that will support more students and help build a stronger community.