---
Possibilities. I love that word. It is a word that indicates choices. It is a word that indicates that something good might happen. It is a word that inspires hope.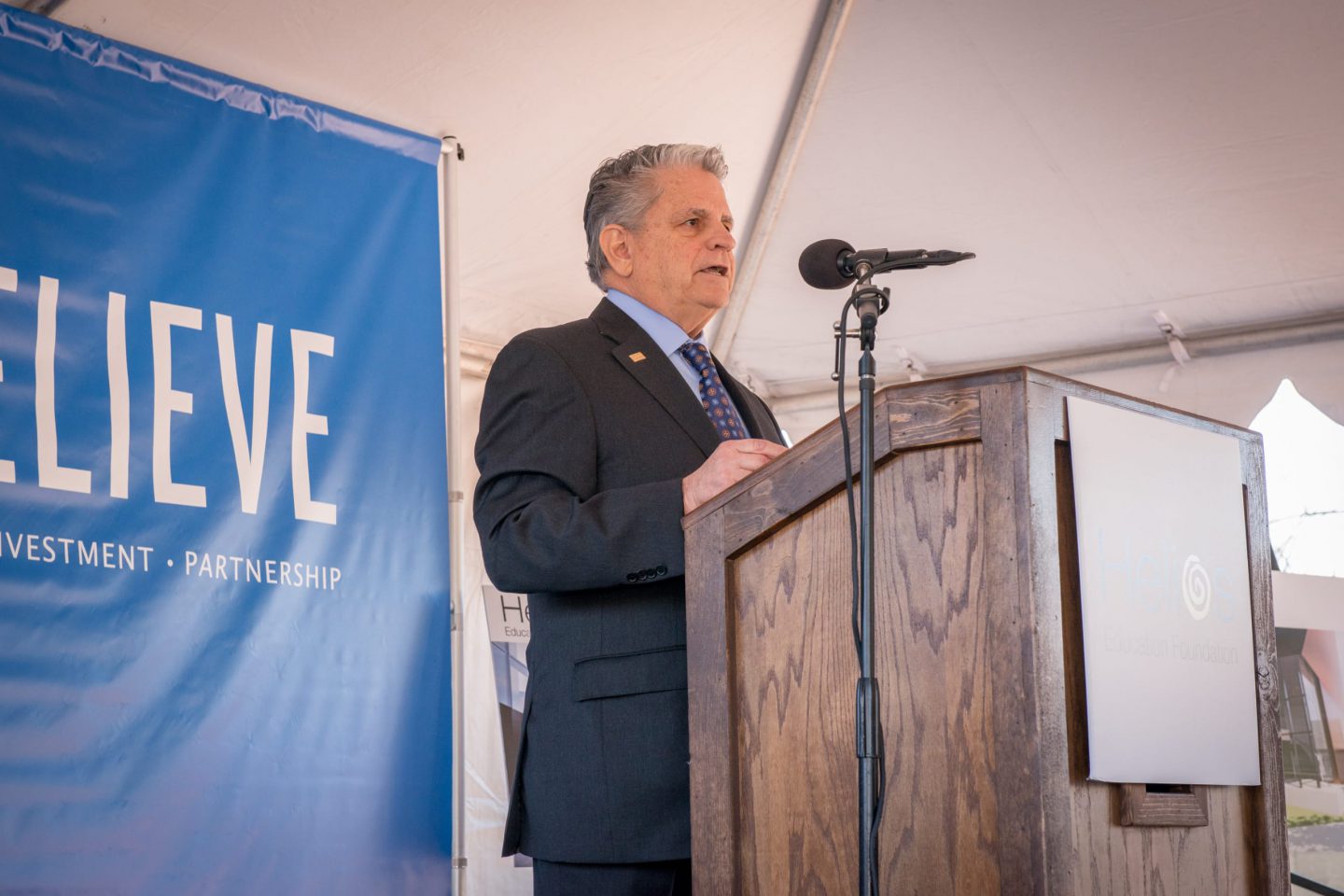 I especially like this definition – "abilities or qualities that could make someone or something better in the future." This is our hope for Helios Education Foundation. We exist to provide opportunities for individuals, systems, and organizations – including our own to be better in the future. We exist to reshape what's possible.
I believe in the power of education. I believe in the power of education to create possibilities for people where they may not have been before. I also believe that every person, regardless of their zip code, their background, or where they come from deserves to have a multitude of possibilities before them. At Helios, we are constantly challenging ourselves to push the limits of what's possible. We aren't satisfied with the way it's always been done. Instead, we are thinking ahead to create the most direct line between potential and achievement.
As we reflect on 2019, we see the ways that systems, organizations, and individual lives were reshaped. We see how possibilities were created. We developed new partnerships and collaborations. We saw students achieve goals that seemed impossible, and we invested in our communities in new and innovative ways. But, most importantly, we remained steadfast in our commitment to create opportunities for all students – especially first-generation, low-income, and underrepresented students – to graduate from high school ready for college and career and complete a postsecondary degree.
We also celebrated the continued construction of the Helios Education Campus, which was nearing completion toward the end of 2019. It is our belief that the new Campus will propel the work of Helios and its partners forward in support of an education system that serves all students.
This year's annual report tells several stories of the work Helios and our partners have done over the past year. We thank you for your partnership. We thank you for your commitment to students. And we thank you for being willing to push the limits of what's possible and reshape the future for students in Arizona and Florida.