---
As I reflect on the concept of reshaping what's possible, my vision is quite different today than was it was thirty years ago. Yet, the burning desire to challenge, change, and reach new heights remains the same.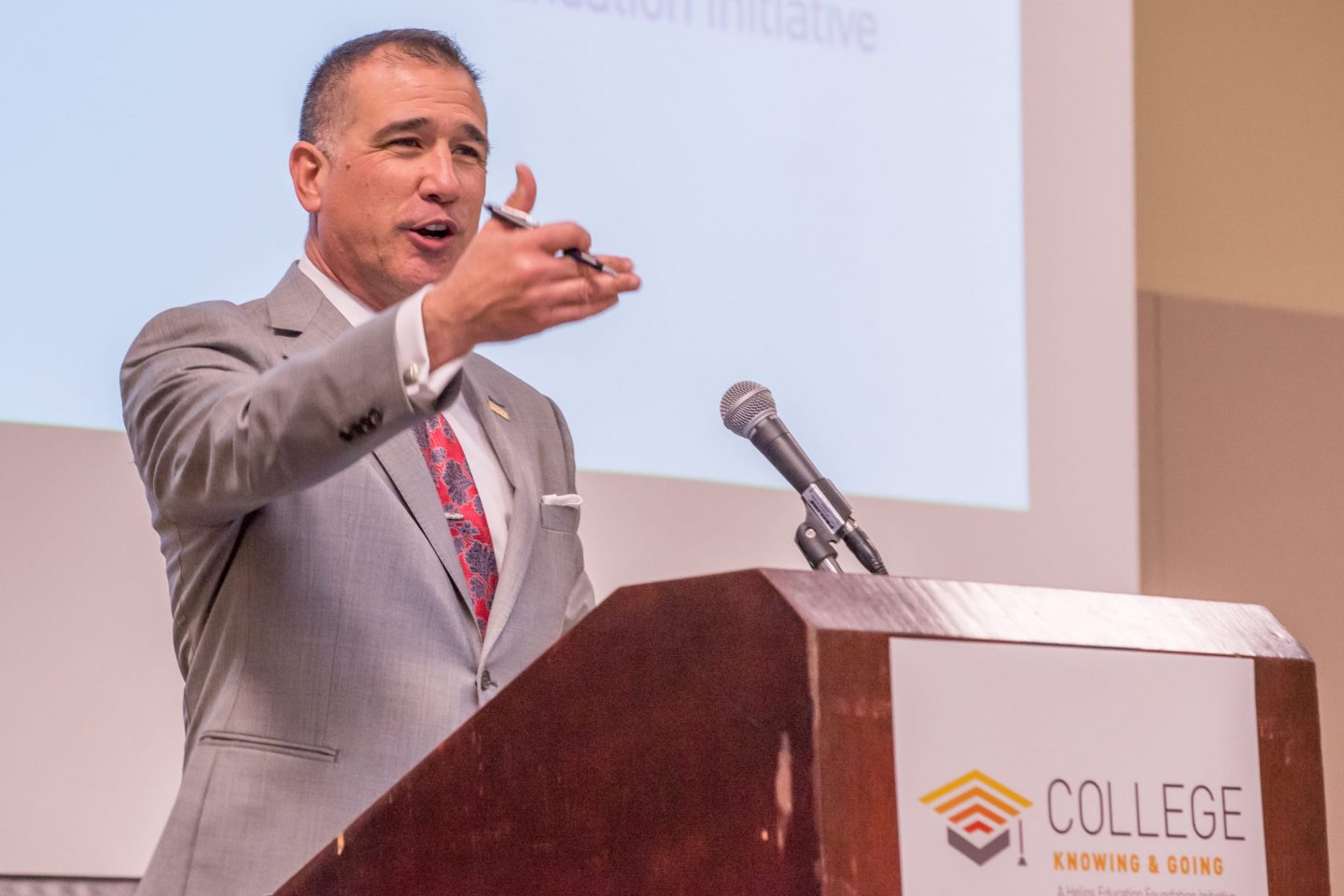 Reflecting on what reshaping my life's possibilities meant years ago, I anticipated charting a new course not only for myself, but also my family. Reshaping possibilities meant leaving the small copper-mining town of Miami, Arizona, that I called home to embrace new environments, new obstacles, and new lessons. Each of those transformational opportunities still fuel my drive.
Fast-forward over thirty years and I am privileged to lead an organization that embraces the concept of reshaping possibilities, challenging convention, and amplifying opportunities to think differently. Hallmarks of our commitment to transformation are showcased in this report, from the innovation that surrounds our partnership with Arizona State University and the Decision Center for Educational Excellence, to seeding scholarships that unburden many first-generation students in Florida, enabling them to complete a postsecondary degree. Helios' commitment to reshaping possibilities for students all along the education continuum is, in my view, one of this past year's finest accomplishments.
With the guidance of our Board of Directors, the innovation of our partners, and the commitment of our talented staff, Helios Education Foundation embraces the concept of reshaping what's possible for systems, organizations, and individuals.
Transformation takes different shapes, can lead individuals down different paths, and often results in a brand-new embodiment of what you only dreamed was possible. Just ask this young man from Miami.