For example, the Decision Center data was able to highlight economic data such the top industries represented in Sahuarita and explore social factors, such as births to teen moms, adults without health insurance, and grandparents raising grandchildren.
In looking at the education indicators, the group was able to explore college-going rates, FAFSA completion rates, graduation rates, absenteeism rates, and other key indicators.
It is helpful to see how communities compare to other communities with similar demographics. We believe this tool will help identify specific ways communities and school districts can work together on behalf of all students in Arizona.

Joe O'Reilly, Director, Decision Center for Educational Excellence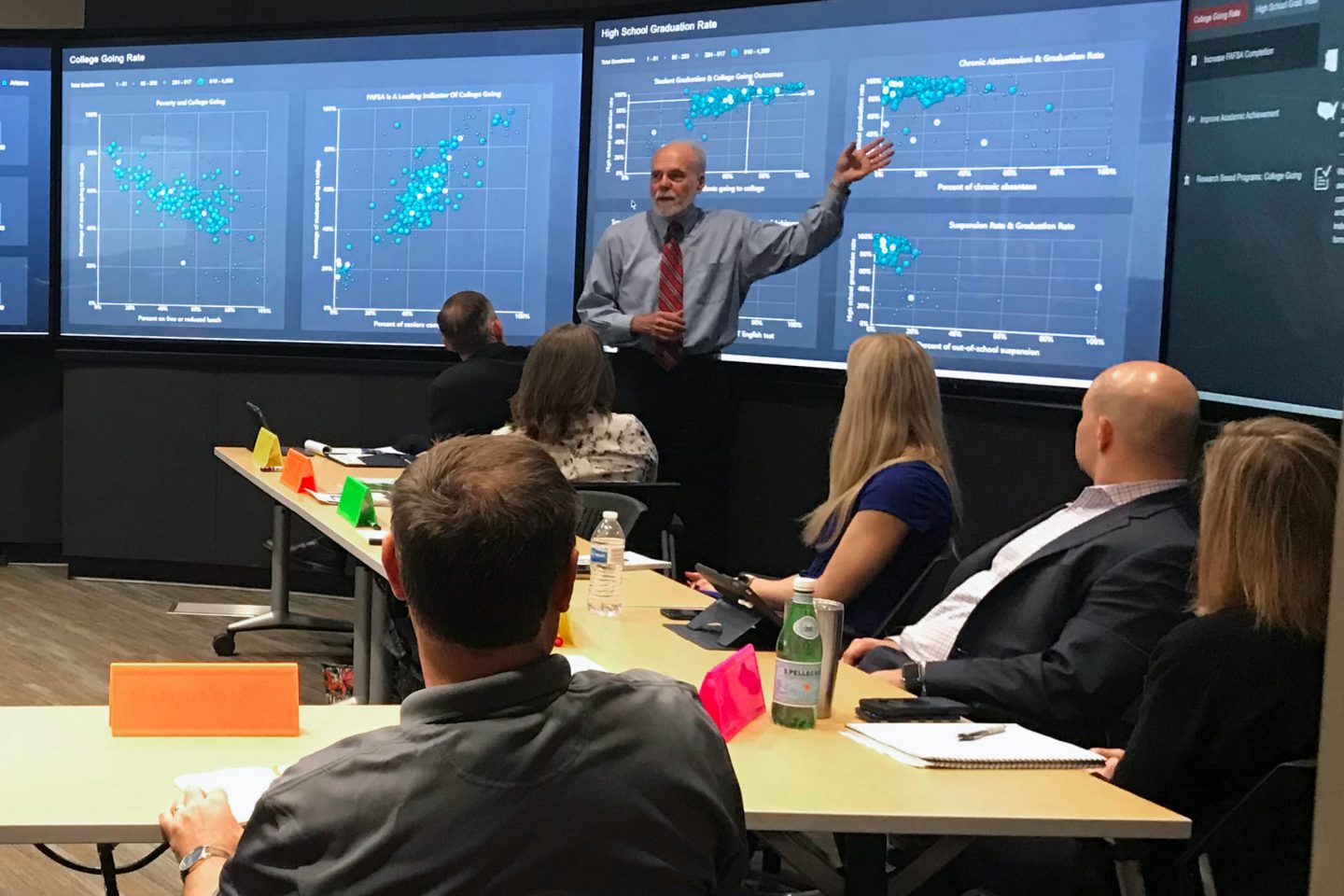 The Decision Center for Educational Excellence is a partnership between Arizona State University and Helios Education Foundation. The Center brings together data and convenes key stakeholders to examine the education system and model and visualize the impact of potential new policies and innovative solutions on education outcomes. The Decision Center for Educational Excellence is fully operational and future work will be expanded to include workforce and community development data analysis.
Collect
local and national data on student performance, schools, and the current education system
Leverage
ASU resources including content knowledge, analytics, computational modeling, and visualization
Drive
stakeholder involvement among educators, parents, students, policymakers, civic groups, business leaders, and others