Helios' 2013 Community
Impact Initiatives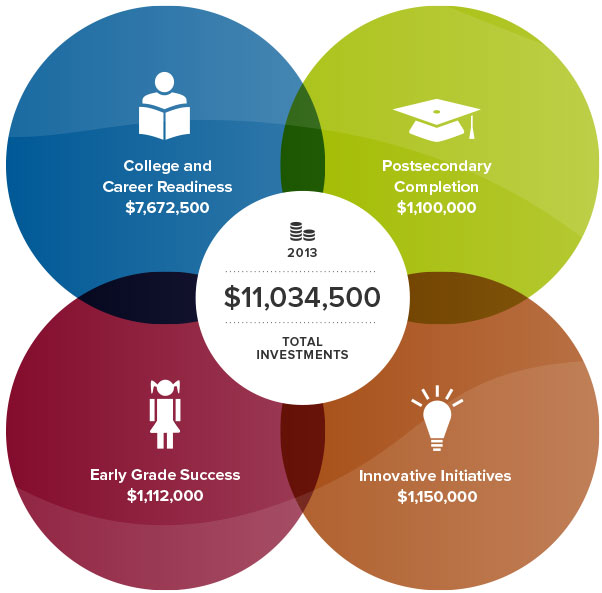 Helios Education Foundation believes every individual in Arizona and Florida should have the opportunity to attend and be prepared to succeed in postsecondary education. In order to create those opportunities, the Foundation strategically partners with organizations and institutions to improve student academic preparedness across the education continuum and to foster a high expectation, college-going culture for all students.
The Foundation views its role as much more than a grant-making organization, but as an actively engaged partner, working in communities across Arizona and Florida contributing its expertise and resources to improve education systems and set more students on a path to completing a postsecondary license, certificate or degree.
Partnerships are cultivated and strategically aligned to advance the Foundation's priorities in Early Grade Success, College and Career Readiness and Postsecondary Completion. Additional investments are also made in Innovative Initiatives.
Below is a summary of the Foundation's 2013 Community Investments.