Building a Coordinated System
In many communities across Arizona and Florida, early childhood education resembles a patchwork of programs and services. Families choose different settings for their younger children based on finances, transportation, convenience and preference. These settings include family homes, center-based programs and school district campuses.
Unfortunately, the level of program quality provided to children ages birth through five is often inconsistent, uncoordinated, does not align with existing infrastructure and does not provide for a seamless transition from kindergarten through first, second and third grades.
The lack of access to high-quality, coordinated and aligned early childhood learning has a rippling effect on young children and their ability to succeed in later grades. Research tells us that children entering kindergarten without strong emergent literacy skills rarely meet the critical milestone of reading proficiently by the end of third grade, a strong predictor of future academic and vocational success.

In 2012, Helios Education Foundation shifted its focus in the early childhood education impact area from programmatic funding to building a coordinated system of early learning across multiple communities. This shift is aimed at providing high-quality early learning environments that give children the opportunity to succeed in the early grades regardless of their age, community or choice of early learning setting.
Children exposed to high-quality early learning environments are more likely to perform well academically, be more socially and emotionally well-adjusted, abstain from delinquent behavior and graduate from high school. Children who are not proficient in reading at grade level by the end of third grade and reside in communities with limited resources and a high poverty rate are less likely to graduate from high school.
---
The Foundation's focus on building a coordinated system for early childhood education requires not only financial investment, but staff and stakeholder leadership along with strong community partners committed to making an impact and improving children's social and emotional development and academic performance. Specifically:
Public policy conversations about education, particularly at the state level, must include early childhood learning.
Early childhood practitioners, whether in family home settings or center-based sites, must have access to professional development that allows them to acquire and maintain the knowledge and skills needed to create print- and language-rich learning activities and environments for children.
Communities must be cognizant of their demographics and the needs of that population, the availability of resources and the ability for families to access resources that support children's early learning, both in and out of school.
Families, early childhood practitioners and kindergarten, first, second and third grade teachers should be working together to create a strong literacy culture, where literacy and language are valued and resources are readily available.
Children and families should have a smooth transition from early childhood learning programs to Kindergarten.
Standards, curriculum and assessments need to not only be aligned, but must be appropriate for the age of the child and designed to inform instruction.
"Any successful early childhood education system must have a strong literacy sub-system as one of its key components," said Dr. Karen Ortiz, Helios Education Foundation's Vice President and Program Director, Early Childhood Education Initiatives. "Emergent literacy skills are essential for setting a student on a path for academic success."
In Arizona, Helios' early childhood system-building investments are being implemented broadly through Arizona BUILD and more specifically in four communities through Read On Arizona: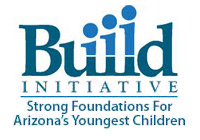 Arizona BUILD
The Foundation invested $300,000 over three years to support the state of Arizona's participation in the BUILD Initiative, a national effort that helps states plan and implement a comprehensive system for early childhood learning. BUILD is providing technical assistance and policy expertise to create a strategic and actionable agenda for Arizona. Leaders in Arizona now have the opportunity to gain insight from peers and national experts who have and are creating similar plans in other states.
---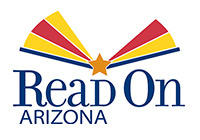 Read On Arizona
Helios also invested in the implementation of early literacy programs in four Arizona communities -- Flagstaff, Phoenix, Tucson and Yuma. These four communities put together community solution action plans to address literacy challenges such as school readiness, summer learning loss and chronic school absenteeism over a ten-year period. They are now partners in a statewide initiative known as Read On Arizona, which builds on the momentum created around regional early literacy efforts.
READ ON Arizona is a statewide, public/private partnership of agencies, philanthropic organizations and community stakeholders committed to determining the gaps, identifying solutions and creating an effective, systematic continuum of supports to improve language and literacy outcomes for Arizona's children.
Although the Read On initiative shares similar goals across the four communities, specific activities are unique and custom-designed for each area, reflecting the characteristics of each community.
Flagstaff

– Helios invested $330,000 over three years to support work in three low-income neighborhoods, raising awareness of the importance of language and early literacy and providing more books and reading opportunities for young children at home and in early learning settings in order to create opportunities for success in Kindergarten and beyond.

Phoenix

– the Foundation invested $550,000 over three years to support work in three targeted school districts. Activities include conducting a community scan of available resources, providing language and literacy education for parents, providing language and literacy professional development for teachers and early childhood practitioners, developing a coordinated and aligned plan for Pre-K-Kindergarten transition and implementing an appropriate assessment tool for Kindergarten students.

Tucson

– Helios invested $310,000 over two years to support language and literacy professional development for pre-school teachers and to develop a coordinated and aligned transition plan for students' transition from home care to early-childhood education settings to Kindergarten.

Yuma

– Helios invested $150,000 to begin a community planning process, bringing together community partners and early childhood and literacy practitioners to develop strategies to improve awareness and resources for early learning and mobilize the community to action.
---
In Florida, the Foundation is working across Pinellas and Hillsborough counties, not only investing its own resources, but encouraging other funders to invest in a system approach to improving early childhood education.
Through a $1 million partnership with the United Way Suncoast over three years, Helios is helping address quality early learning concerns and providing community resources to strengthen early childhood learning, especially in the area of language and early literacy in the Sulphur Springs and Potter neighborhoods of Hillsborough County and the Campbell Park and North Greenwood neighborhoods of Pinellas County. The partnership is focused on:
Creating a strategic plan with key statewide partners that proactively identifies the importance and need for high-quality early learning in Florida and sharing this information during the 2013 legislative session.
Providing resources for pre-school practitioners including professional development, technical assistance, literacy and language resources, cultural competency education and access to skilled volunteers to increase their ability to positively impact school readiness.
Raising awareness of the importance of early childhood education and school readiness for parents and community leaders through outreach activities and literacy and language resources.
Collectively, these investments in Arizona and Florida have the potential to impact policies that address the coordination and leveraging of resources. This work will help build in-depth knowledge and enhancements across both states, specifically at the community level, toward the development of an early childhood system that aligns and coordinates with the existing education system in Arizona and Florida.
"Ultimately, Helios' investments in building a coordinated, effective early childhood education system are focused on better preparing children for success in the early grades and ensuring that they are reading proficiently by the end of third grade, opening the door to future academic achievement," Ortiz continued.
This strategic approach will provide more opportunities for children to enter the early grades with curiosity, excitement and the skills that will allow them to succeed and carry that success with them throughout their academic life.