A Look through the Window
Sitting in classrooms across America today are symbols of our country's future: our students.
Whether they are high-achieving academic goalsetters, anxious to take their place in the world around them, or frustrated and unfocused, struggling to make the grade, today's students have our future in their hands.
Our country's best hope for a viable and prosperous future lies in our students' abilities to bring high-level analytical and critical thinking skills to the global workplace.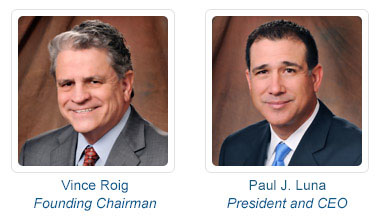 ---
But will our students be ready?
Across our impact areas, we refined our focus on advancing academic preparedness and creating college-going cultures, building and changing educational systems and investing in bold initiatives that will serve as models for effective and comprehensive system-wide change.
In 2012, Helios Education Foundation invested over $17.3 million in student success in Arizona and Florida, building and sustaining educational systems and college-going cultures and focusing resources on academic advancement and college and career readiness.
Preparing our students for the future means bringing all resources to bear – local, state and national – leveraging existing opportunities and stepping outside of our comfort zone by forging unexpected yet innovative partnerships.
---
Over $2.6 Million Invested in Early Childhood Education
The lack of access to high-quality, coordinated and aligned early childhood learning has a rippling effect on young children and on their ability to succeed in later grades. Research tells us that children entering kindergarten without strong emergent literacy skills rarely meet the critical milestone of reading proficiently by the end of third grade, a strong predictor of future academic and career success.
If students are not reading proficiently by the end of third grade, they are less likely to persist through middle and high school and are less likely to graduate.
Helios is working with a group of organizations to address these literacy challenges in four cities in Arizona: Yuma, Tucson, Phoenix and Flagstaff and four neighborhoods in Hillsborough and Pinellas counties in Florida: Sulphur Springs and Potter in Hillsborough and Campbell Park and North Greenwood in Pinellas.
The work is focused on building a coordinated system of early learning across multiple communities, providing high-quality early learning environments that give children the opportunity to succeed in the early grades.
---
Over $11.2 Million Invested in the Transition Years
Whole-school, whole-district reform initiatives like Ready Now Yuma exemplify the high-level, high-stakes movement in which Helios is now engaged. We're channeling our resources toward high-impact strategies that are putting every student on track for college and career success.
With our investment in the Yuma Union High School District (YUHSD) in Yuma, Arizona, Helios and YUHSD have set a clear yet complex goal of ensuring that every high school student in the district, nearly 11,000 of them, is challenged, supported and prepared. Ready Now Yuma began with a planning grant of $450,000 to the Center for the Future of Arizona, which helped YUHSD and Helios develop a multiyear implementation plan for the initiative.
Now, students are participating in a rigorous, internationally benchmarked program of study within a high expectations, college-going environment. The goal is to ensure every student graduates prepared and pursues some form of postsecondary education, whether it be a certificate, license or degree.
Science, technology, engineering and mathematics (STEM) education continues to be a key component of the Foundation's community impact strategy across our Transition Years programs. Our 2012 partnerships reflect our commitment to invest in a robust pipeline of teachers and school administrators with strong leadership qualities and deep expertise in STEM.
STEM-rich environments, which use an interdisciplinary method to learning, remove traditional barriers and effectively integrate STEM into real-world, relevant learning experiences for students. Implementing these rigorous academic environments requires the nurturing and support of highly skilled leaders.
We are working to deepen the expertise among education leaders and create a culture of STEM teaching and learning that will transcend the life of any single program, becoming part of a long-term educational process.
---
Over $3.4 Million Invested in Innovative and Postsecondary Success Initiatives
At the core of the Foundation's mission is the charge to create opportunities for every individual in Arizona and Florida to achieve postsecondary education success. All of our work, across the entire education continuum, builds toward this larger goal.
The Foundation's postsecondary success partnerships with colleges and universities focus not only on providing much needed scholarships, but on putting effective support programs in place to ensure that college students, especially first-generation, under-served and rural students, persist and complete a postsecondary education.
Our funding for innovative initiatives aims to ensure that the best, most effective ideas are incubated and become impactful on education systems in Arizona and Florida.
In addition, we believe that we must elevate the dialogue around education and provide opportunities to engage students, teachers, business leaders and policymakers in discussions around the challenges and successes of today's education system. That is why Helios was proud to partner with NBC News on Education Nation - Miami in May, 2012. Through a series of events, panel and town hall discussions, issues like high-quality teaching, technology and the sciences and preparing students for college and career were discussed. There is great value in creating a space where people can come and be heard, address tough challenges and talk about what's working. Education Nation - Miami provided that opportunity. Learn more ›
We recognize that our ability to enrich lives through education will require continued collaboration, innovation and risk-taking, and we know that, as with every successful journey, ours will be filled with uncertainty and triumph. Even so, the end goal remains the same: increased student achievement.
---
In retrospect, 2012 was a pivotal time in Arizona and Florida. The depressed economy of recent years continued to place unprecedented pressure on our educational systems from pre-kindergarten through postsecondary. Deep cuts forced educators to make tough decisions about resources while vital bar-raising measures such as Common Core State Standards were well underway.
But 2012 was pivotal for Helios as well. With a renewed theory of change and an even more critical charge, our Foundation is focusing on a future where every student is not only prepared to succeed, but a future where our students are critical thinkers and thought leaders, contributors in a complex, global economy.